Sustaining my walk with Jesus during a global pandemic
By Luis Valderrama, HigherTrek 2017 Alumnus
If you're a Christian, reading the Bible is fundamental to your relationship with Jesus. There is no magic formula that will inspire you to read it more. The bottom line is, those who take ownership of their faith develop healthy spiritual disciplines, like reading the Word daily, because they want to. They don't make excuses.
Two years after attending HigherTrek, nothing has changed my life more or continued to help me grow spiritually than the impact of this lesson – especially now, amidst orders to stay at home, self-isolate and social distance.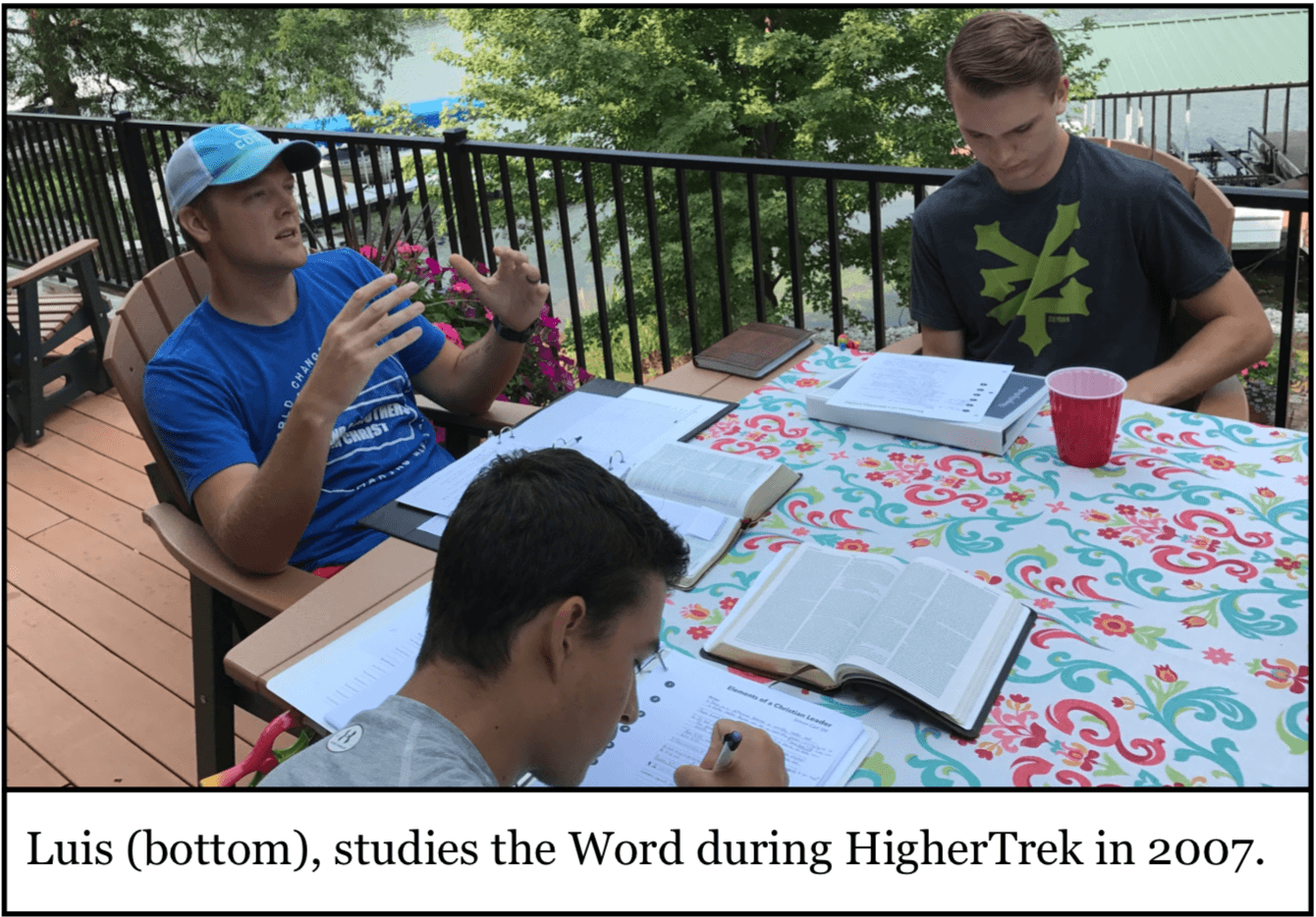 And yet, of near equal importance is a lesson gleaned from an illustration shared by a presenter during our program.
To summarize the illustration: imagine yourself standing shoulder-to-shoulder with Jesus, walking parallel to Him as you go about life. Then, in a sudden moment of distraction, you pivot just one degree away from Jesus as you walk. No big deal, you think to yourself, He's still right there and I'm still right here! But if you pivot just one degree away from Jesus today, and the two of you continue walking, imagine in ten years where you'll be!
I'm not guilty of murder and I bet I'm not reaching too far by assuming you aren't either. The question is, what is distracting us and thereby diverting our attention away from Jesus? Perhaps there has never been a more relevant time to consider this question than now.
When we read the Word of God, if we allow the Spirit to speak to us and remind us of things that pull our attention away from Jesus and redirect our attention, we will stay the course that God has in mind for us.
HigherTrek was a mountain top experience for me. But the mountaintop didn't last…they rarely do. Thankfully, one of the devotionals HigherTrek sent us home with provides some much-needed perspective. In it, Oswald Chambers says this, "We are not made for the mountains, for sunrises, or for the other beautiful attractions in life – those are simply intended to be moments of inspiration. We are made for the valley and the ordinary things of life, and that is where we have to prove our stamina and strength."
HigherTrek did inspire me to be a better man and to become more like Jesus every day. The teaching I received throughout the experience gave me a framework to sustain my walk with Jesus for a lifetime – and it is especially relevant now. The doors of distraction I regularly walked through just months ago have been shut, but the path next to Jesus has never been so open and obvious.
As I conclude this reflection on the value this ministry provided to my growing faith in Christ, I'm aware that the name HigherTrek carries much deeper meaning than I realized.
When I was there, I felt like I was on the summit of Pike's Peak. Maybe in a spiritual sense I was, because I got a perfectly clear view of how to start walking with Jesus and how to keep walking with Him even after I stumble. I can think of no better way to describe this journey than to call it a HigherTrek.
With You in the Valley,
Louis Valderrama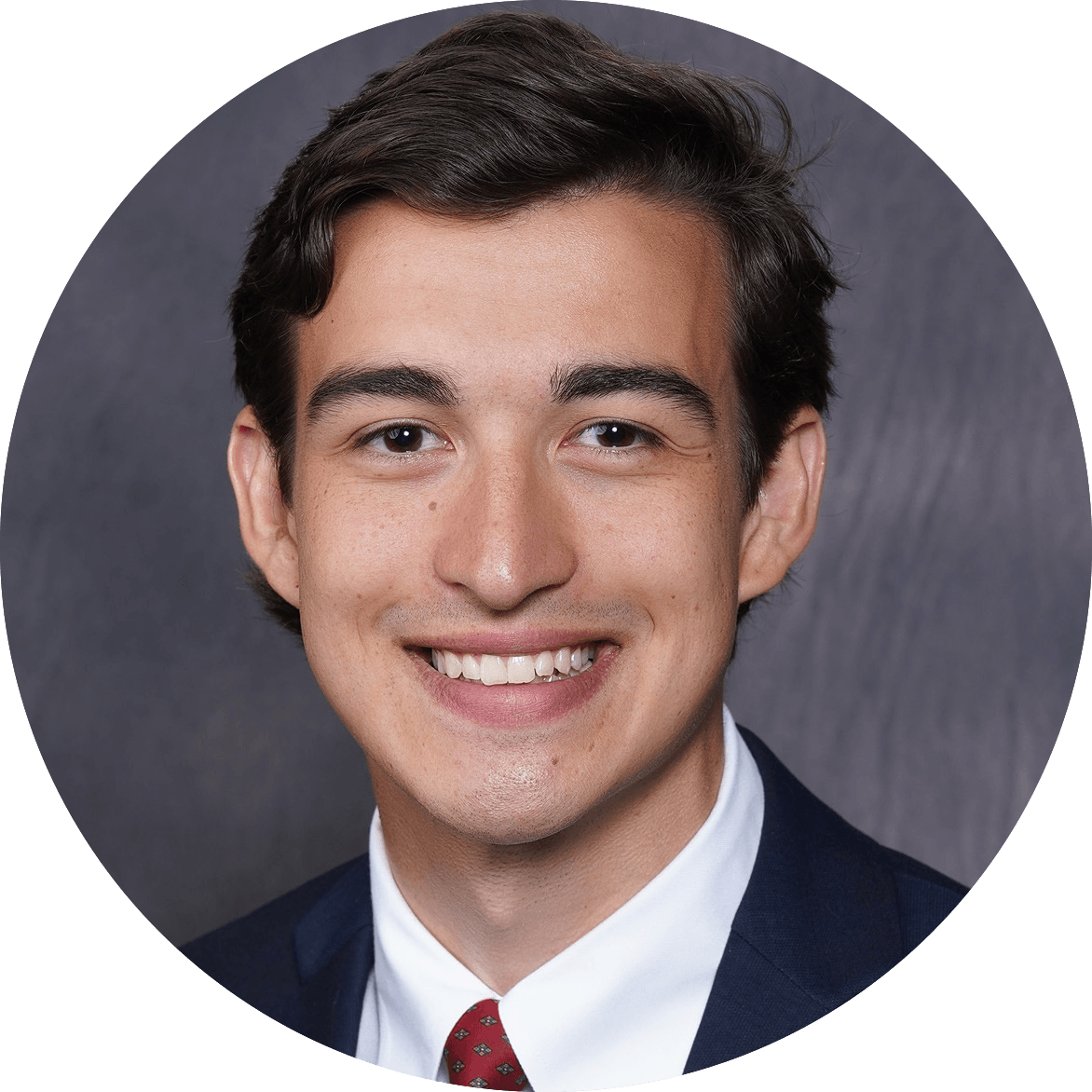 Luis Valderrama lives in Houston, Texas where he attends Beyou City Fellowship. He is a recent graduate of Texas A&M University and begins his career in July as a Business Operations Analyst with Sumitomo Corporation.