God's Leading in 2020 and How You Can Help
Like most believers his age, Brennan is learning how to own his faith while he becomes a man. "Now I'm trying to figure out what it looks like to grow while I'm on my own" he said as he finished sharing his testimony with me over lunch. "I have a group of friends here, but life is way different than it was at home."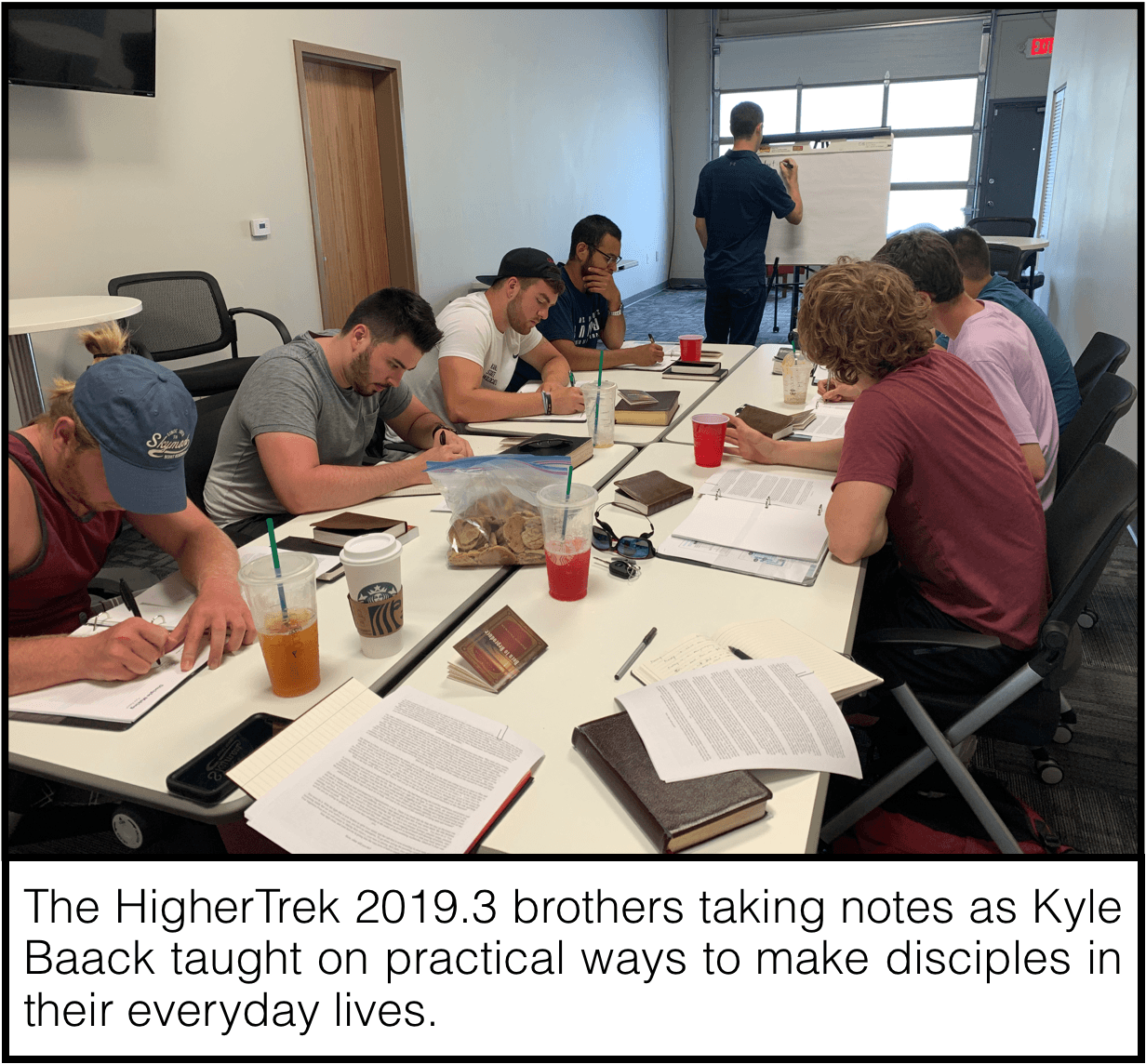 Brennan is a freshman at a local Bible college and had never heard of HigherTrek until a mutual friend connected us. He peppered me with questions about our discipleship programs. How do they work? How many other guys will be there? When are they? What topics do you teach?
As he began to understand the opportunity in front of him, Brennan paused and looked down for a moment before sharing his concern, "I wish I could go to HigherTrek, but I doubt I can afford all that. How much does it cost?" Before I could finish saying three hundred dollars, Brennan shouted, "I'm in!" wearing a look of shock and excitement.
I had the privilege of sharing with him that the generosity of our alumni and support team made it possible for us to charge only $300, when in fact the actual costs are much more (for example, it costs nearly $1,000 per attendee just for food, materials and activities).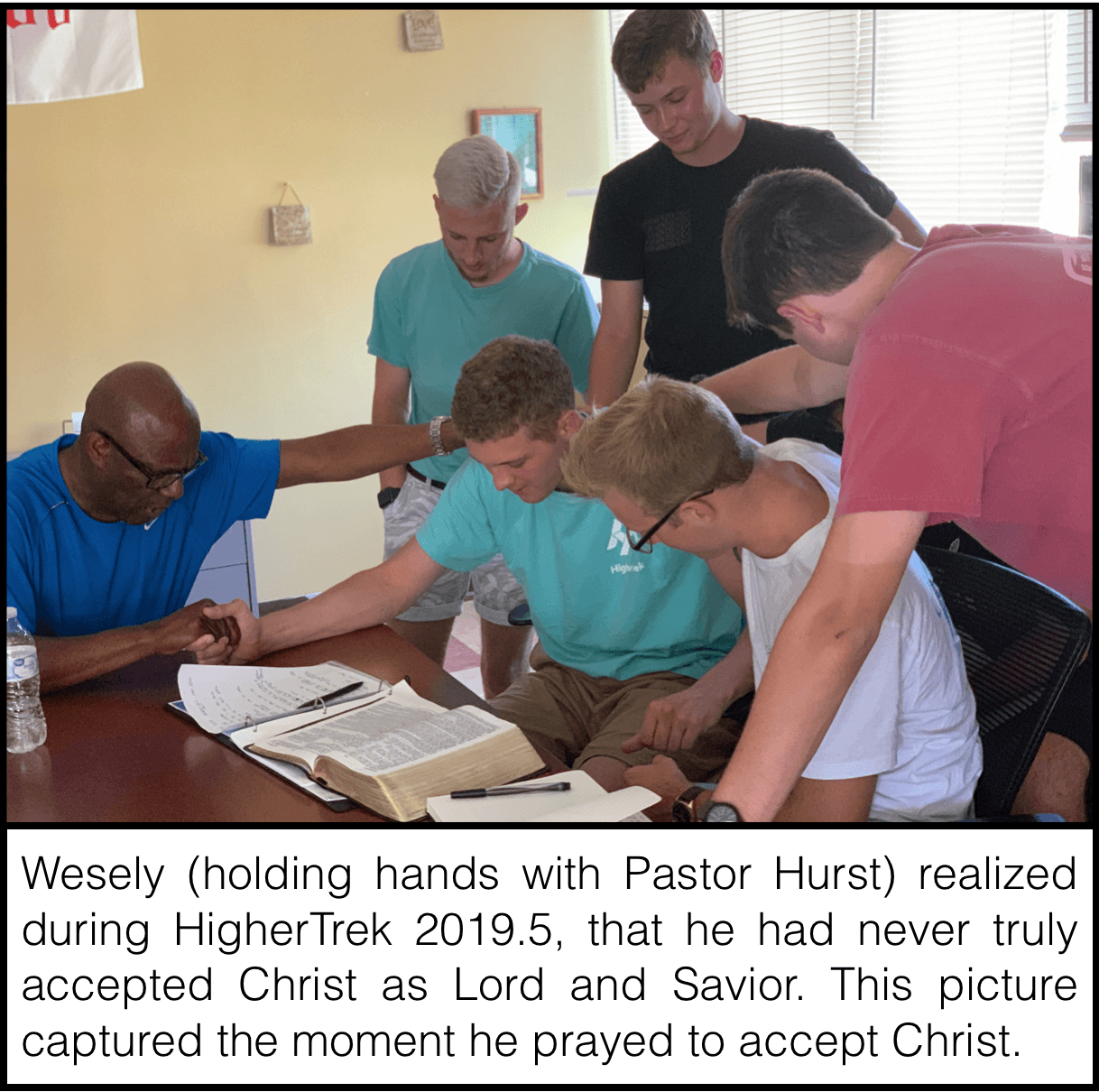 Young men like Brennan, who have a desire to grow their faith and relationship with Jesus, are able to come to HigherTrek because your generosity makes the experience affordable enough for them to do so.
In 2020, God is leading us in a big way; to give the HigherTrek discipleship opportunity to as many young men as possible. Thanks to the help of alumni volunteers, we're in position to host as many as nine programs in the summer ahead. But we need help covering the costs.
With a potential to nearly double the amount of guys we disciple in 2020, we need to significantly increase our level of financial support. Would you consider supporting HigherTrek, or increasing the support you currently provide?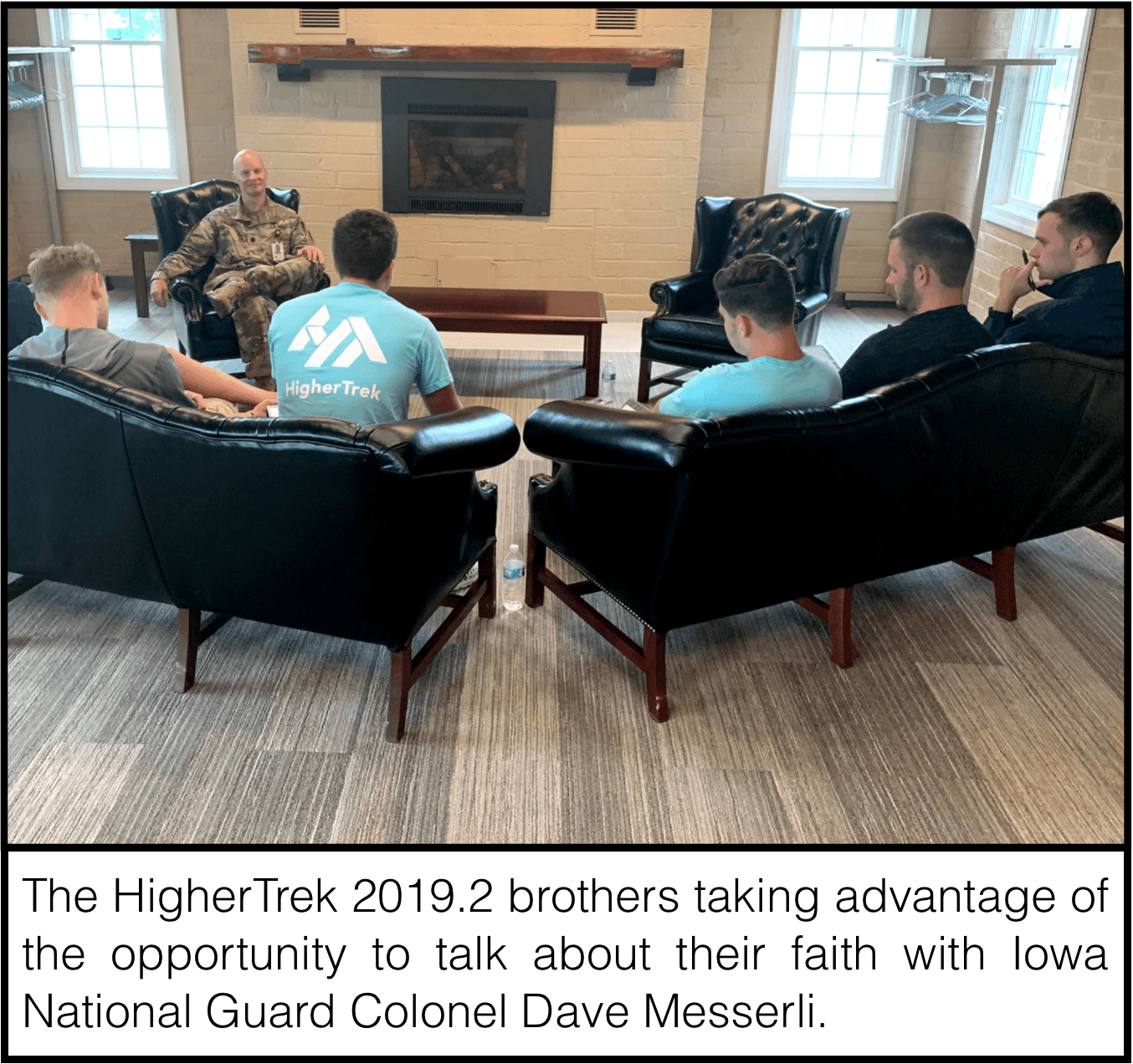 You can contribute with a one-time gift, or can help us better manage our cash flow simply by committing to a standard monthly donation. By either returning the enclosed envelope with a check, or going to HigherTrek.com/donate, you'll provide opportunities for discipleship for more young men, like Brennan, who desire to own their faith and change the world.
I'm so grateful for your consideration.
With you in the mission,
-Christian